5,500+ Awesome royalty-free images
Creativity Collection 3 is the perfect collection of clipart, backgrounds and embellishments for any digital scrapbooker! Get inspired by more than 5,500 royalty-free images and make putting together your perfect project easier than ever. All images in this collection were hand-selected to enhance even the most advanced digital scrapper's assets. Plus royalty-free content gives you the flexibility and rights to use them for any project with no restrictions.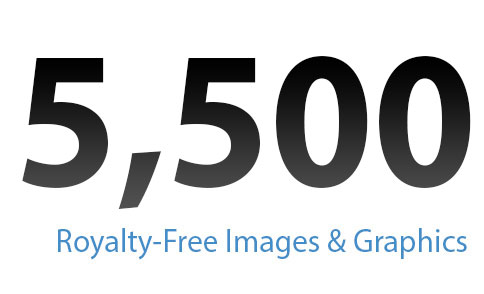 Variety in volumes
Finding the right graphic or embellishment is a breeze with this hand-selected collection of awesome graphics. Choose from an almost endless selection of stock images including ribbons, papers, buttons, textures, symbols, shapes, flowers, animals, people, holiday items, seasonal features and more. Whatever you need – we've got the right touch to make your projects great!
Perfect graphics for every project
If a picture is worth 1,000 words, then the Creativity Collection 3 speaks volumes! The right image can make all the difference when creating personal projects and this collection has something for everyone. Scrapbooks, Journals, Newsletters, Brochures, Banners, Business Cards, Greeting Cards, Calendars, Crafts, Letterhead, Envelopes, Stickers and Labels, Signs, and Invitations are just a few of the awesome projects that are enhanced by these premium graphics.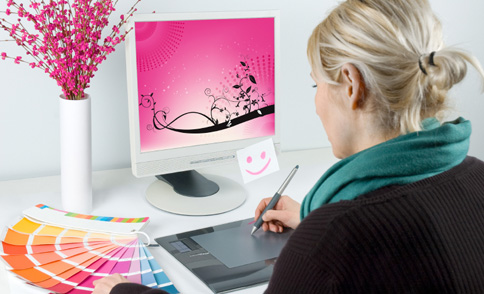 Use in any of your favorite programs
The Creativity Collection 3 clip art images and background images are in a standard graphic format of jpg & png so they can easily be imported into any program that accepts these including Logo Design Studio Pro, Graphic Design Studio, iLife & iWork, and many more. Simply put, use these graphics when you want, where you want.
The Creativity Collection 3 Features
This collection is a digital scrapbookers dream! A selection of more than 5,500 royalty-free images and graphics make putting together projects easy and so much fun. Find the perfect clip art image or background for any creation. The Creativity Collection 3 has all the decorating essentials for digital scrapbooks.
5,395 Clip Art Images
212 Backgrounds Images
All Royalty Free!
The Ultimate Digital Scrapbooking Supply Kit
Stock images and clip art include landscapes, flowers, people, animals, shapes, symbols, holiday items, seasonal features and many more. Putting together a professional looking design has never been easier. We've got the look you need to make your projects shine.
Be Inspired
Create Concepts
Do Delightful Designs
Perfect Your Projects
Become an Artist
Incredible Images and Illustrations for Your Projects
A picture's worth 1,000 words and we have that and more for you in The Creativity Collection! Whether your project is for business or pleasure, pleasing pictures make all the difference. So be Inspired and improve the appearance of all your projects, including:
Newsletters
Brochures
Banners
Business Cards
Greeting Cards
Calendars
Crafts
Scrapbooks
Letterhead
Envelopes
Stickers and Labels
Signs
Invitations
Plus Much More!
The Creativity Collection 3 clip art images and background images can easily be imported into the following titles:
Logo Design Studio
Logo Design Studio Pro
Business Card Studio
Microsoft Word & Powerpoint
The Print Shop 3.5 (Deluxe)
And any other program that accepts imports of png images
Take a look at some of the clip are included in Creativity Collection 3:
System Requirements for The Creativity Collection 3
Operating System: Mac OS X 10.7 and higher, including Sierra
128MB RAM
2GB hard drive space