Traditional Fonts Collection

The Traditional Fonts Collection includes unique typefaces such as classic, cursive, creativity, designer, cool and handwriting fonts.
$39.99$39.99
View Cart
Traditional Fonts Collection sample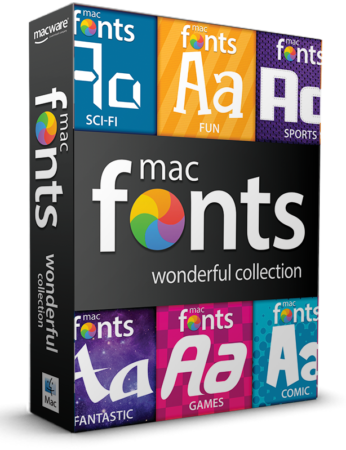 Wonderful Fonts Collection

The Wonderful Fonts Collection includes unique typefaces such as sci-fi, fun, sports, fantastic, games, and comic fonts.
$39.99$39.99
Wonderful Fonts Collection sample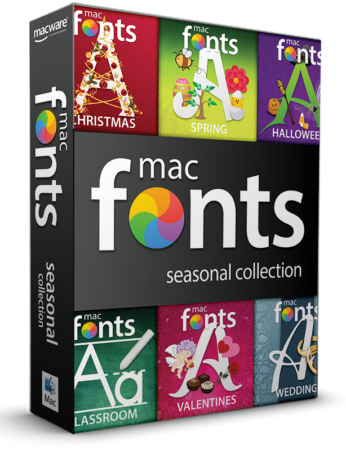 Seasonal Fonts Collection

The Seasonal Fonts Collection includes unique typefaces & clip-art such as Christmas, Spring, Halloween, Classroom, Valentines and Wedding.
$39.99$39.99
Seasonal Fonts Collection sample
FontPack Pro
TM

Master Collection
All our fonts in one collection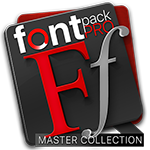 Font Pack Pro Master Collection
7400 Commercial Use Fonts and a 12-user license.
$800.00$199.99

Commercial Considerations
Macware and the SummitType Foundry wish to make it easy for our customers to use these fonts as easily as possible. To accomplish this, we have taken commercial considerations and compatibility in mind when designing our premium quality, full-character set, OpenType fonts. We hope you enjoy them as much as we do.
Commercial Licensing
There are many places to buy fonts online, and lots of free fonts, but if you plan to use fonts for anything other than personal projects you are going to need a Commercial License. All the fonts in the macFonts collections are licensed for personal and commercial use, so rest easy knowing that you can use them where ever and when ever you like! Commercially licensed fonts should come with a certificate (digital or hard copy) that gives the purchaser the right to use the font commercially.
Premium Quality & Unique
All of our macFonts are OpenType, the same industry standard used by Microsoft© and Adobe©. This means they stay sharp and clear at any size. Each font in the macFonts collections are hand designed by our own SummitType Foundry so each and every font is unique!
Full Character Sets
Fonts purchased elsewhere may only have uppercase and lowercase characters – some don't even have numbers or standard symbols. Each and every font contains a full set of characters plus all of the international and foreign language symbols and special characters.
100% Compatible
All of the fonts in macFonts work in your favorite programs and are also portable between PC and Mac. This gives you incredible flexibility in deciding how and where you want to put these fonts to use. Bottom line – the control is in your hands.
Did you know?
Fonts come down to modern times from the first manual printing houses and referred to a complete set of metal type which multiple definitions of letters based on frequency in words as well as special characters (period, dashes, etc.). Although modern fonts are far from their historical predecessors, the fonts created at the SummitType Foundry still have many of the same characteristic that were used to classify their ancestors.
Answer:
The upper and lower case naming convention has come down from where they where located in the printing house. The majuscule (uppercase) were kept in the upper case and minuscule (lowercase) in the lower case.
Font Characteristics
Fonts have several characteristics that are used to describe the character set. From baseline to bold, weight, and kerning, the individual parts of a font's anatomy differentiate one from another. However, perhaps the most recognizable are weight, serif, and width.