No operating system is perfect
Do you have applications that keep crashing or don't even open? Have you noticed your Mac is running slower? Are you having trouble locating files or folders on your Desktop? macTuneUp is an incredibly fast and efficient disk utility to optimize your Mac, increase battery life, speed up workflow, and organize files and folders.
MacTuneup Frees Up Gigabytes of Space
MacTuneUp helps make your Mac run better than new by freeing up gigabytes of space. From clearing caches to removing unwanted downloads to making your current apps smaller, running MacTuneUp can clear up to 8 gigs of space on your Mac. That's valuable space that can be used for much more important things like storing photos, movies, and your favorite apps.
Speed up your Mac
Clear your system of temporary files causing poor performance and stability, clear browser caches (Safari, Chrome, Firefox), and clean your font caches if you experience text problems (cleans system, Adobe and Microsoft font caches).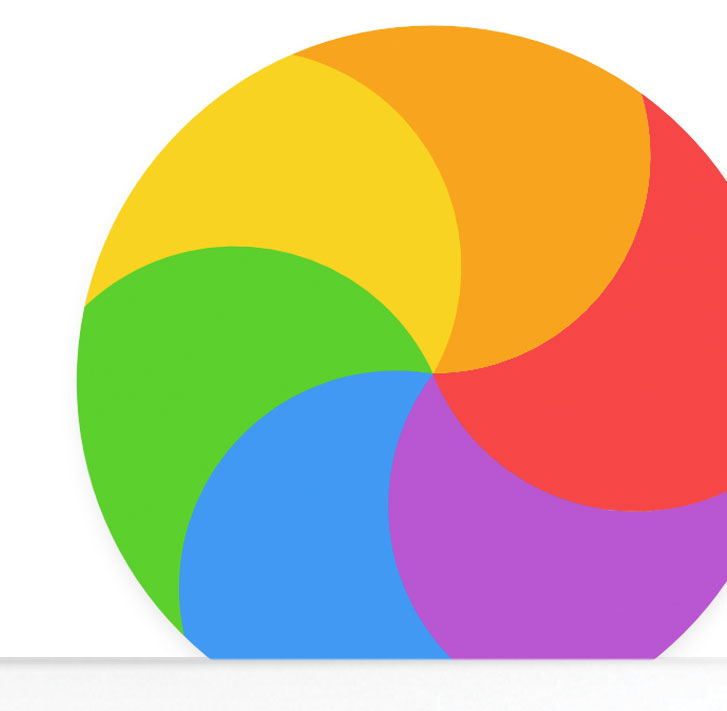 Easy to use
Cleaning your Mac can be a bit scary, but MacTuneUp makes it easy! With a step by step guide and SafeClean settings, MacTuneUp was designed to be a safe and easy to use product for inexperienced Mac users with the flexibility to accommodate pros. From the initial scan to setting up scheduled cleanings, MacTuneUp is with you every step of the way with detailed descriptions, explanations and enough information to make sure that you are comfortable with what you are doing.
Optimization
Optimize and repair your Mac so your OS and applications run faster, analyze and quit memory hogs, monitor CPU usage, maximize the life of your laptop battery, cleanup files on your Mac, and manage apps that start up automatically when you boot your Mac.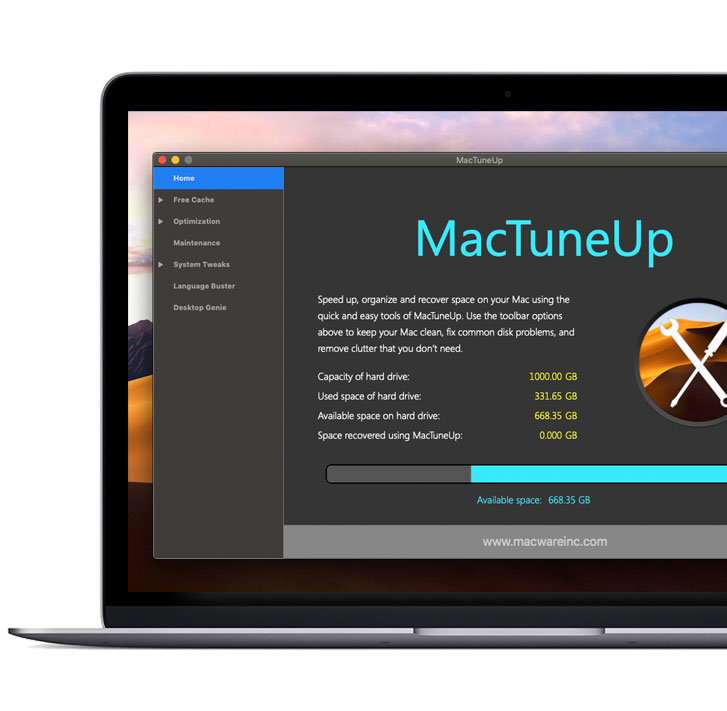 Maintenance
Run system maintenance tasks to keep your Mac running smoothly. Get easy access to hidden OS X settings and other useful tweaks that make it easier to work on your Mac. Categorized by General, Finder, Dock, Safari and Other. Remove unnecessary language files to recover space on your Mac. Clean up your Desktop to speed up your Mac.
Make your Mac as good as new by:
Battery optimization to maximize the charge of an unplugged laptop
Cleanup options to recover space and work faster
Clean browser cache for Safari, Firefox and Chrome
Over 30 System Tweaks
Clean your system and font caches
Find and stop apps that hog memory
Manage startup items
Monitor CPU usage
Repair Disk Permissions
Free up inactive memory
Run regular maintenance
Customize system settings
Removing Unnecessary Language Files
Flush DNS cache
Clean and organize your Desktop
And more
System Requirements for macTuneUp
macTuneUp in compatible for Mac OS X 10.10 (Intel, 64-bit) and newer, including Catalina.
512MB Ram
30MB Hard Disk Space
[tab_item title="FAQs"][accordion] [accordion_item title='Q. Is this version an update for current macTuneUp users?']A. macTuneUp is a completely new application, developed from the ground up over the past year to focus on favorite features of prior users and new features that fully utilize the power and functionality of Apple's new line of Mac computers. This means it does not udpate the current application, but is more of an upgrade that is meant to replace older versions. [/accordion_item] [accordion_item title='Q. What is SafeClean? ']A.macTuneUp features SafeClean, which is active by default but can be changed in TuneUp Settings. SafeClean simply provides "safe settings" for the application that makes sure macTuneUp does not touch anything that could potentially cause problems on your computer. Advanced users can turn SafeClean off and adjust the settings to fit their own needs.